Grainger County Coordinated School Health
The vision of Grainger County Coordinated School Health is to be a catalyst for healthy lifestyle choices in our schools and community.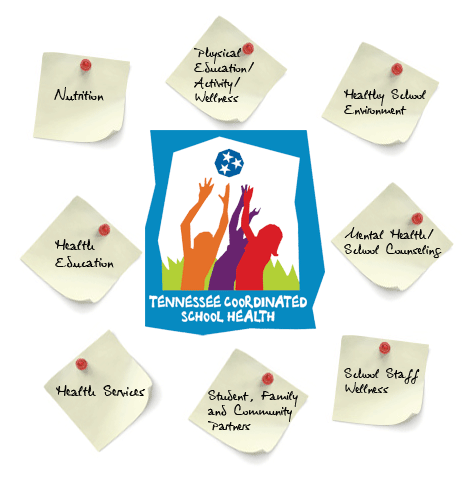 The mission of the Coordinated School Health Program (CSH) is to improve student health and their capacity to learn through the support of families, communities and schools.
The benefits of the program include:
· reduced absenteeism.
· fewer behavior problems in the classroom.
· improved student health and performance.
The Grainger County School System employees a full-time registered nurse at each of its seven (7) schools. School nurses may be contacted by calling individual schools.
Funding and support provided by the Tennessee Department of Education Coordinated School Health Act TCA 49-1-1002.
http://www.tn.gov/education/topic/coordinated-school-health